December 11th – 14th and December 18 – 21st, 2014
Adapted by Joe Landry
from the screenplay by Frank Capra, Frances Goodrich, Albert Hackett, and Johanna Sperling. Original music and musical arrangements by Kevin Connors.
Directed by Greg Thornton
This beloved American holiday classic comes to captivating life as a live 1940s radio broadcast on the Playhouse stage.With the help of an ensemble that brings dozens of characters to life, the story of idealistic George Bailey unfolds as he considers ending his life one fateful Christmas Eve.
"One of the best holiday shows around. This is a fresh and inventive way of reconnecting with a classic story of love and redemption."-Chicago Sun-Times
"A fresh theatrical context that creates just the right kind of retro warmth. If you cry every time you see the movie, you'll be blubbering away right on cue…Guaranteed." -Chicago Tribune
or call the Box Office at (334) 262-1530
BOX OFFICE (334) 262-1530 or boxoffice@cloverdaleplayhouse.org
All plays run Thursday, Friday, and Saturday 7:30 pm and Sundays at 2pm.
All seats are general admission. Group rates are available.
Season ticket subscribers are advised to select their performance dates before single tickets go on sale to the public (30 days prior to each show's opening).
SHOW SPONSORS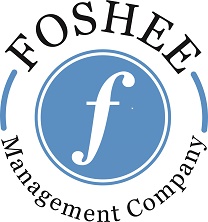 Presented by special arrangement with Playscripts, Inc. (playscripts.com).
The Playhouse Troupe presents
THE LION, THE WITCH AND THE WARDROBE
by C.S. Lewis, adapted for the stage by Jason Robinette
Directed by Jason Morgan, starring young actors, the Playhouse presents a classic tale of good and evil. The four Pevensie children find themselves transported from WWII England to the ancient land of Narnia, which has been ruled in perpetual winter by the White Witch. The children join forces with the great lion Aslan and his army of animals to save the land of Narnia.
For audiences of all ages. $5 per child 12 and under, $10 adult.
Click the Clover for tickets!  
All seats general admission. This production will run approximately one hour and ten minutes with an intermission.
Call (334) 262-1530 or visit www.cloverdaleplayhouse.org to sign up for emails about upcoming plays, classes, and auditions!
This production of The Lion, The Witch, and the Wardrobe is produced by special arrangement with The Dramatic Publishing Company of Woodstick, Illinois.
Sponsored by Michael P. Howley and Friends!